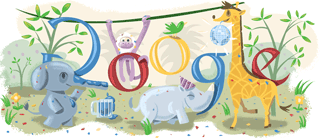 Welcome to 2009.. Its traditional to have some New Year Resolutions set on the 1st day, and keep them... well try anyway!
I have published my New Year Resolutions here before -
2006
and
2007
- but I didn't do it last year! I also had some
thirtieth
birthday resolutions. They were all the same:


No More Smoking! 


Get Fit & Stay Fit 


Manage my cash 


Keep a life journal - keep it simple. The book How to Make a Journal of your Life is useful here.


In 2007 I added to #3 that I wanted to also manage my life better, with a little
Getting Things Done
, and added to #4 that I was going to keep a photo journal. 
So what am I doing this year? I reckon I'm going to stick to this list.. These are resolutions, and even though I have been attempting to do this for the past three years I think it will soon all come together!
Also going to start the Photo Journal again, but instead of doing it with
Vox
or
Flickr
 I will do it over at
Daily Mugshot
instead. Using my phone, I can take a picture of myself daily and send it on over..